The Deans Knight Income Fund has been presented with the prestigious Global Manager Research Top Performer Award for Global Fixed Income.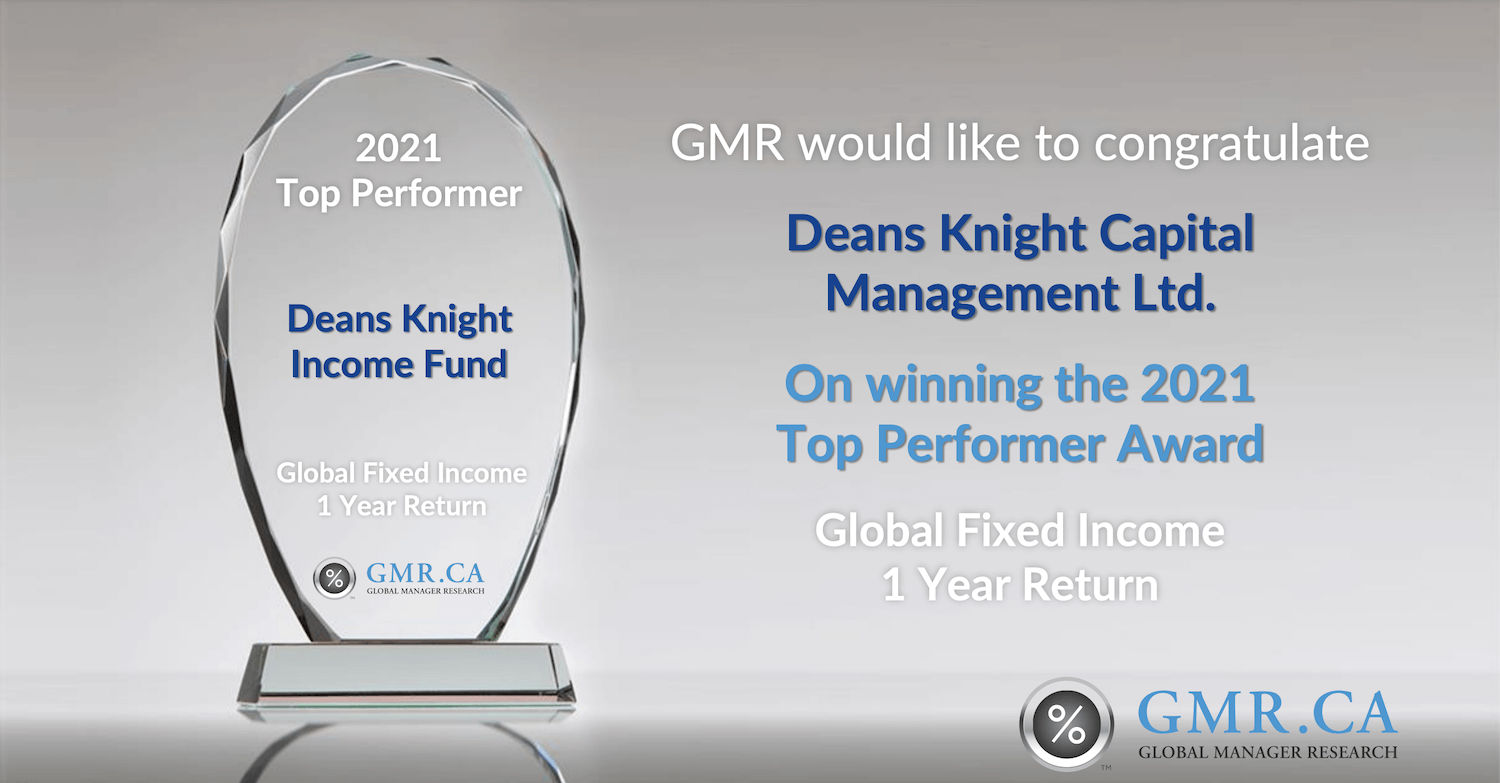 The Income Fund topped all other Canadian funds in the category with a gross return of 18.4% in 2021.
Dillon Cameron, Portfolio Manager of the Income Fund for 15 years, commented "We are delighted to be presented with this award and believe it is an attestation to our bottom-up, value driven approach to investing in global credit".
Steve Conway, CEO of Deans Knight added "Dillon and the team continue to do an outstanding job for our clients. We invest in both publicly traded high yield bonds and select private credit transactions to generate market leading returns. This strategy is clearly differentiated and has worked for 30 years".
Founded in 1993, the fund focuses on generating a high level of income while preserving capital.
Established in 2000, Global Manager Research is Canada's first web accessed source of Investment Manager Information which delivers unbiased comparative performance measurement and analysis.