The Deans Knight Income Fund has been presented with the Global Manager Research ("GMR") Top Performer Award for Global Fixed Income.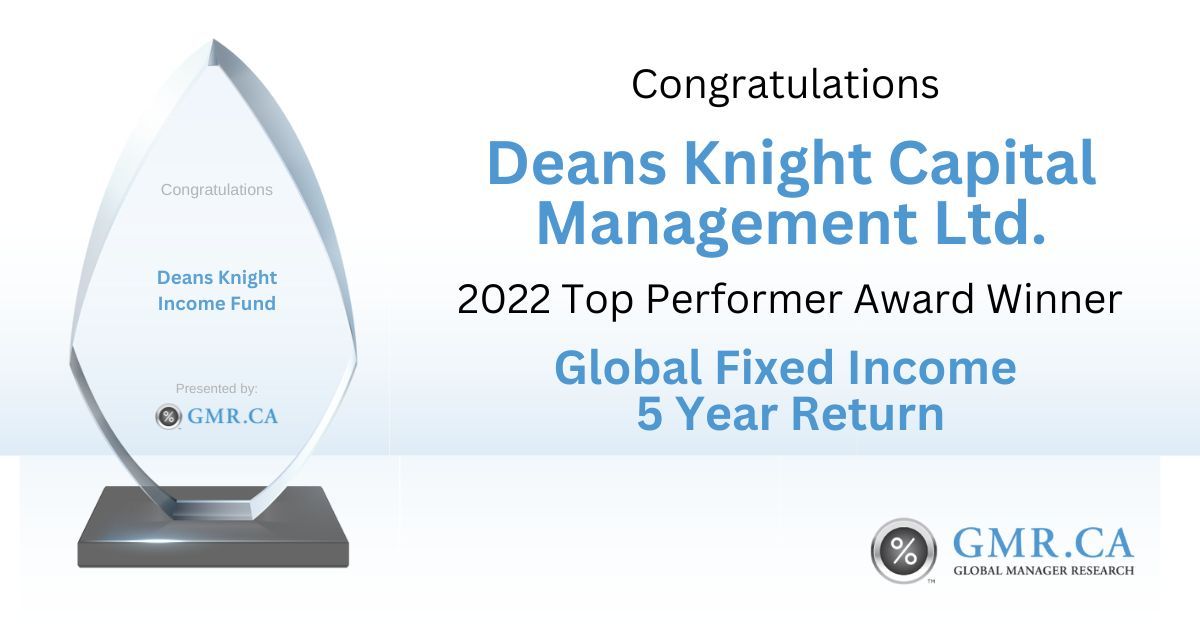 The fund had the highest 5-year annualized return in the GMR Global Fixed Income Universe for the period ending December 31, 2022.
This was achieved during an unprecedented period encompassing the Covid-19 Pandemic, economic uncertainty leading to rapid interest rate increases, and a period where both investment grade and high-yield corporate bonds experienced their worst annual returns in history.
Dillon Cameron, Portfolio Manager of the Income Fund for 15 years, commented "We are honoured to be presented with this award and believe it is an attestation to our bottom-up, value driven approach to investing in global credit. The Fund's track record has been built on the principle of investing in high-quality, fundamentally sound businesses that pay a high coupon".
Founded in 1993, the Fund focuses on generating a high level of income by investing in debt and debt-like securities typically below investment grade, while preserving capital. This is the second GMR award for the Income Fund after winning the one-year annualized return award in 2021.
The GMR Top Performer Awards recognize asset managers and funds which are available to Canadian institutional investors. The GMR Top Performer Awards are based on the annual and annualized total return of funds tracked by the Global Manager Research Database. The fund with the highest 1-year, 5- year, and 10-year return within in each selected category is awarded a GMR Top Performer Award.