Your author has worked in the financial industry for 50 years ... as a Central Banker, an investment banker, and an investor.
This is the 7th bear market that I have lived through, and if I live long enough, it will not be the last. Bear markets / market panics are a normal recurring part of the economic free market cycle. Bear markets often, but not always precede economic recessions, and periods of lower corporate earnings.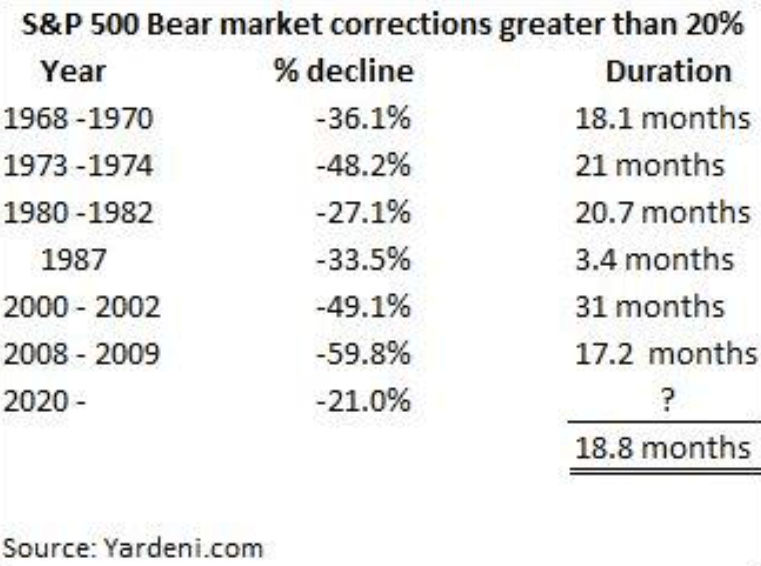 Bear markets always begin unexpectedly and the duration and severity of each one differ. Moreover, they all end unexpectedly. Stock prices recover and the economy and corporate profits return to growth.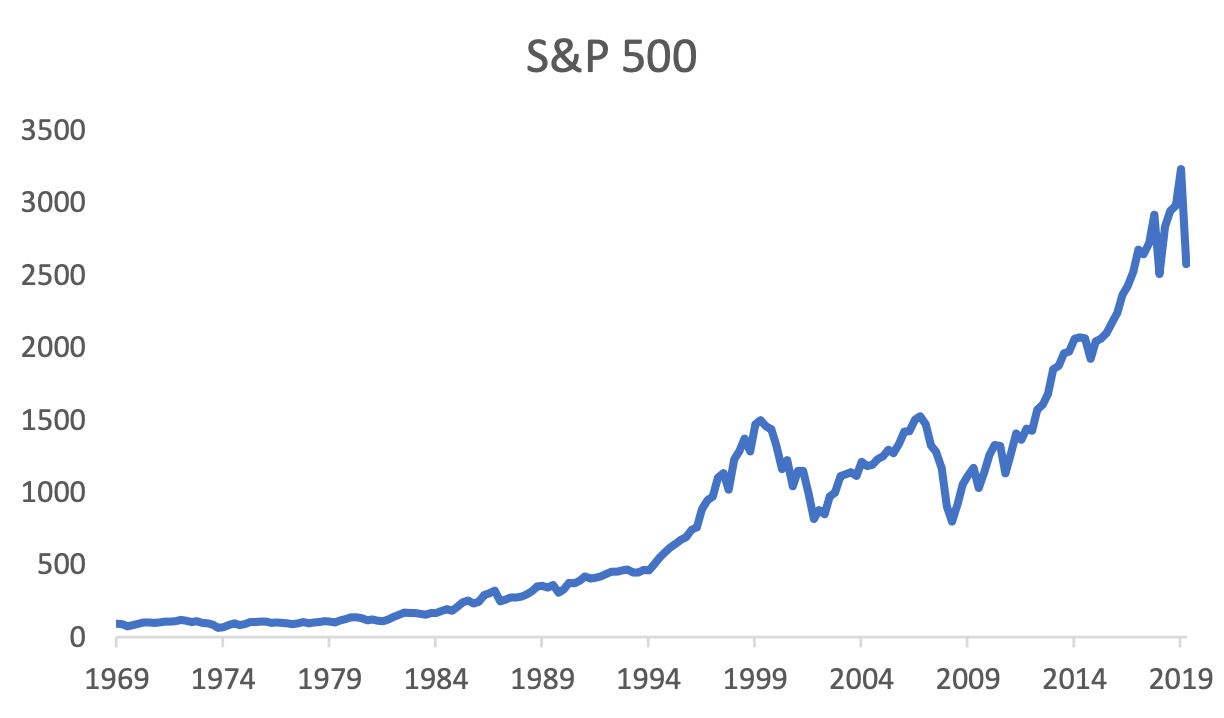 *The S&P 500 is a total return index
This bear market was triggered by the COVID-19 pandemic which is causing economic disruption, and which may result in a recession. Coincident with the pandemic, we have a price war in the oil business (not for the first time). All pandemics end and all price wars end. How much economic damage will be done in the interim... we nor does anybody else know.
What we do know is that our portfolio companies are in solid financial condition going into this downturn. Balance sheets are sound, earnings and cash flows are strong, and our companies are in good shape to weather a significant downturn in the global economy, should there be one.
The most important lesson learned ... Every past bear market has proven to present terrific buying opportunities, and very poor selling opportunities. Will this bear market be any different?
Deans Knight has been closely monitoring the Novel Coronovirus and is operating to ensure the health and safety of our team and the continuation of our day to day business. We have procedures in place to ensure our firm remains fully operational during unexpected events.
We hope you and your loved ones remain safe and healthy.
Wayne